---
---
Pitch Deck
Receive a principled presentation plan and copywritten deck to make your Series A to Z a successful & practical experience.
---
---
MVP Design
Get a written MVP framework based on the product goal you have, while we work solving your customer use cases to the best solution.
---
---
Market Research
We research your product or service so you can understand your customer profile and know the right channels to reach them to.
---
---
Startup Services
- Pitch Decks
- Market Research
- Product Roadmapping
- Customer Profiling
Your Advantage
- Raise Capital Correctly
- Get Customers To Take Action
- Find Product Direction
- Avoid Large Losses
Take Your Startup To Its Destination
New founders bring us their startups to reach their outcome no matter what background you come from.
---
David K. - Fmr. Google
Head of Analytical Lds
"Erick made some excellent suggestions about how to position my business. Some of his feedback challenged my held beliefs and caused me to reconsider design and copy choices for which I am grateful."
Taylor C. Ph.D - Fmr.
IBM Watson Research
"Erick led the effort to understand what I was actually looking for, which I did have fully specified at the start of the engagement. Highly Recommended"
Raphael F. - Amazon
AWS Sales Engineering
"Erick is a very level headed and smart person. He is not afraid to give you honest feedback, while trying to steer you into the right direction. Erick has helped me shape my startup since its very beginning.
Jullien R. - Grooowco
Startup Founder
"Erick goes way and beyond to deliver value. For a simple market research request, he was able to support me with what I really needed rather than simply what I requested."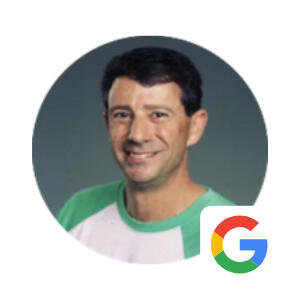 Joseph M. - No Ghost New Startup Founder
"I was someone who had a solid idea and Erick molded that idea into a product that is going to change the world. No words can show my gratitude for his knowledge, time, and dedication towards this project.'
---
All Startups Built Here Following The Golden Rule. - "Luke 6:31"
---
All Services
---
Build From Zero
If you have an idea and don't know where to start, share what you're trying to get done.
---
---
---
---
Make A Pitch Deck That Sells
Tips To Include In Your Message:
How much do you need to raise?

How many people in your founding team?

What's the startup about?
---
---
Tips To Include In Your Message:
Who is your customer and what do they need from you?

What is the main benefit of your product or service?
---
Tips To Include In Your Message:
Mention which marketing channels you have tried before.

Talk about the ones you want to try but not sure if your market is in them.

If you have data on your customer, share about it!
---
Tips To Include In Your Message:
Mention how many customer/market avatars you need research in.

Are your customers leaving after using your product?

What kind of customers are working so far for you?
---
Tips To Include In Your Message:
Talk about what you want to do and where you need help.

Speak up if this is your first time building a startup.

What is your goal?
---
---
Donate
---
Luke 6:31 - 'Do to others as you would have them do to you.'
---