---
---
Pitch Deck
Receive a principled presentation plan and copywritten deck to make your Series A to Z a successful & practical experience.
---
---
MVP Roadmap
Get a written MVP framework based on the product goal you have, while we work solving your customer use cases to the best solution.
---
---
---
Market Research
We research your product or service so you can understand your customer profile and know the right channels to reach them to.
---
---
Start From Zero
---
Step 1: Discover
Find your core benefit and who is your customer profile/avatar.
---
---
Step 2: Build It
Map out the product plan, and get it to the right people.
---
---
Step 3: Efficiency
Add efficiency to your launch phase to cut down costs.
---
---
Step 4: Launch It
Launch and gather feedback from your customers.
---
Arrive At One
---
Step 5: Commercialize
Expand or reiterate based on your market feedback from customers.
---
---
Step 6: Retention
Gather customer input and work on relationships to increase CLV.
---
---
Step 7: Scale It
Improve your product offering by gathering input and expanding.
---
---
Step 8: Sell It
Present your startup to a relevant buyer and receive offers.
---
Startup Services
- Pitch Decks
- Market Research
- Product Roadmapping
- Go-To-Market Plans
Benefits
- Find Product Direction Clearly
- Know What To Avoid Fast
- Focus On Product Precision
- Find Your Market Quick
About TinyStartups
I've been building startups for 12+ years, raised seed, series rounds, and made a bunch of mistakes, failures and successes along the way. I'm happy to help others now build theirs no matter what background you come from.

David K. - Fmr. Google
Head of Analytical Leads
"Erick made some excellent suggestions about how to position my business. Some of his feedback challenged my held beliefs and caused me to reconsider design and copy choices for which I am grateful."
Taylor C. Ph.D - Fmr. IBM
Watson Research
"Erick led the effort to understand what I was actually looking for, which I did have fully specified at the start of the engagement. Highly Recommended"

Raphael F. - Amazon
AWS Sales Engineer
"Erick is a very level headed and smart person. He is not afraid to give you honest feedback, while trying to steer you into the right direction. Erick has helped me shape my startup since its very beginning.

Joseph M. - New
Startup Founder
"I was someone who had a solid idea and Erick molded that idea into a product that is going to change the world. No words can show my gratitude for his knowledge, time, and dedication towards this project.'
---
Pitch Deck
Receive a pitch deck that includes the methodology, copywriting and required structure needed to communicate to investors clearly. (Graphics not included)
Share your idea and get the right structure for your pitch deck.

Receive a deck with the right copywriting to convince the investor.
MVP Roadmap
Receive an MVP plan that reveals your best customer, use-case, market, and shows the best solution with the least resources needed.
Reveal who your customer is and their specific needs.

Learn how to build your product with the least resources with maximum impact.
---
Subscribe To Our Limited Newsletter
We Send No More Than 3 Emails Per Year, And They're Excellent.
All Startups Built Here Following The Golden Rule. - Matthew 7:12
---
All Services
---
Build From Zero
If you have an idea and don't know where to start, use the Guide Me button and invite us in the form ahead what you want to do.
---
---
---
---
Make A Pitch Deck That Sells
Tips To Include In Your Message:
How much do you need to raise?

How many people in your founding team?

What's the startup about?
---
---
Tips To Include In Your Message:
Who is your customer and what do they need from you?

What is the main benefit of your product or service?
---
Tips To Include In Your Message:
Mention which marketing channels you have tried before.

Talk about the ones you want to try but not sure if your market is in them.

If you have data on your customer, share about it!
---
Tips To Include In Your Message:
Mention how many customer/market avatars you need research in.

Are your customers leaving after using your product?

What kind of customers are working so far for you?
---
Tips To Include In Your Message:
Talk about what you want to do and where you need help.

Speak up if this is your first time building a startup.

If you need an NDA signed then thats fine.
---
---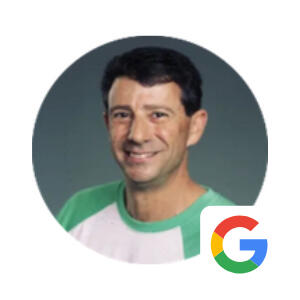 David Kirschner was the Head of Analytical Leads for Americas West at Google and VP of Data and Analytics at Zoosk - now a Principal at his own analytics solutions company focusing on MarTech and AdTech.
Startup Advice From A Google Exec
Tinystartups is a new brand that helps ex-FAANG employees build their startups from zero to one. The aim is to help people that left Google, Facebook, IBM, Amazon and others in the same Fortune category. Sometimes questions are asked to me on what are the mental mindsets needed to make the change from corporate to your own brand, so I reached out to David that made that transition.What made you want to start something of your own?I always had an entrepreneurial streak, but needed some financial stability before embarking on my own consulting firm. Largely, it grew out of a rebellion against the 'small talk' culture that goes on in all large companies. I could never post on LinkedIn that "I'm so excited to announce the new software release of <whatever>" because I'm not. That isn't what excites me. I like to solve problems, help clients and mentor other businesspeople, not hype something in which I'm not emotionally invested. One Googler told me "You're too honest to work for Google" which is one of the highest compliments I've been paid.What was the biggest challenge transitioning from the office to your own brand?Two things – self-discipline and self-confidence. It's easy to get distracted when you're a sole proprietor and at first, I allowed that to happen. Over time, I settled into a tenable home/life balance, which is challenging when your entire life is at home. Self-confidence came later – Google talks alot about the "imposter syndrome" where you feel inadequate to your peers, and that carried over when I was launching my business. But with success comes confidence and success can take many forms – feedback, funding, press, etc. Being able to parlay that into a narrative about your brand and its ability to assist potential customers is an important part of demonstrating your self-confidence to the outside world.What was the biggest advantage you would say you had?Without a doubt it was the training in EI (Emotional Intelligence) that began at Adobe and continued at Google. I've always been an able but unwilling leader and that's an odd dichotomy that required a much higher EI quotient than I possessed. That type of training allowed me to step back and look at my actions and how they impacted others. It made me more aware of the differences between personality archetypes and how those differences manifest at the office. And, it proved what I always had believed: that an empathetic manager who pushes their staff to over-achieve is often beloved by their staff without trying to be loved at all.What would you say to the other tech employees in FAANG who want to build their own brand but are too scared?I've been lucky to have some incredible mentors, one of whom gave me the best bit of advice which is: When faced with a challenge ask yourself "what's the worst that can happen?" It's so simple but true. We throw obstacles up in the forms of doubt and fear that are completely counterproductive to accomplishing goals. Once those barriers crumble, it's so much easier to focus on the task at-hand and move forward with confidence. You'll be pleasantly surprised how much weight your affiliation with one of the FAANG companies carries and how that can be monetized and lead to greater opportunities than those without half-trillion-dollar market cap former employers.To the FAANG employees wanting to build their own startups, would you recommend me to help in their startups?Totally — Erick provides a broad array of skills helpful to small businesses. He made some excellent suggestions about how to position my business. He is passionate about helping others and building a compelling vision for startups. Erick has a unique perspective; some of his feedback challenged my held beliefs and caused me to reconsider design and copy choices for which I am grateful.
---
---
---
Donate
Coinbase
PayPal or Card
---
Proverbs 12:21: "No ill befalls the righteous, but the wicked are filled with trouble."
---